Oh the possibilities! Digital composites for baby boys | Atlanta newborn photographer
Hello friends!
When I opened my studio for metro Atlanta clients in 2005, photographers had just made the gargantuan shift from film to digital media. And with this shift an entire new world of possibilities opened up.
We could shoot more images and finalize the magic in Photoshop. My early career background is in Advertising, so I was well versed in Photoshop before I even began shooting.
Newborns take a long time in a portrait session – we have to accommodate feedings, changes and soothing back to sleep. And parents often have the "perfect poses" in mind when they come in for a session. So it became a challenge to make all the magic happen in the three hours we have together in the studio. The answer: digital composites.
What are digital composites?
Digital composites are images that use two or more pictures to create the final result. With family portraits head swapping is common – so we can have everyone smiling and looking at the camera at the same time. With newborns – a wide array of possibilities opens up. As long as I know which composites are your favorites before I begin, I can create a few just for you and your newborn.
Here's an example. I take this image of baby comfortably sleeping in the poser: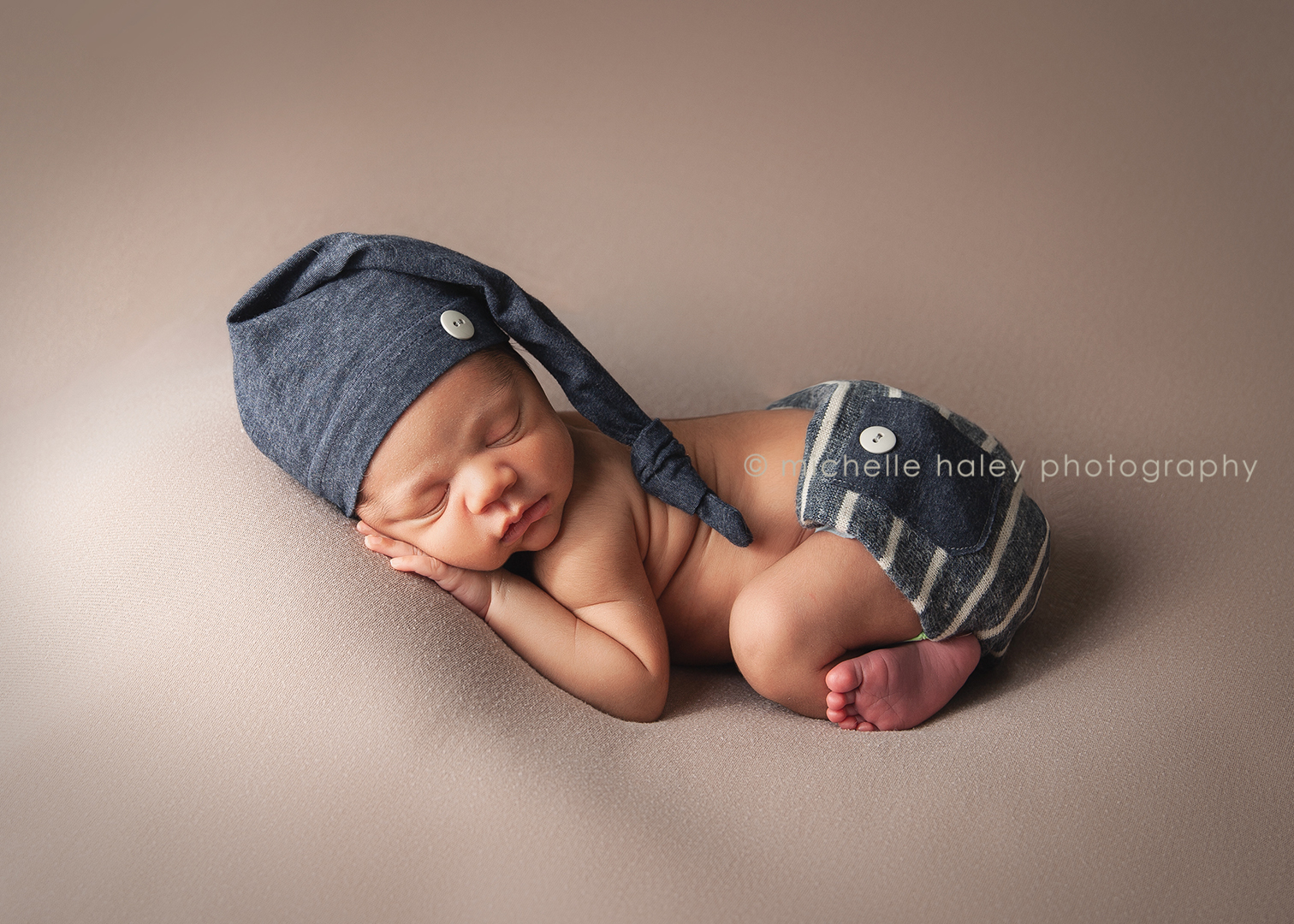 And create this composite in Photoshop.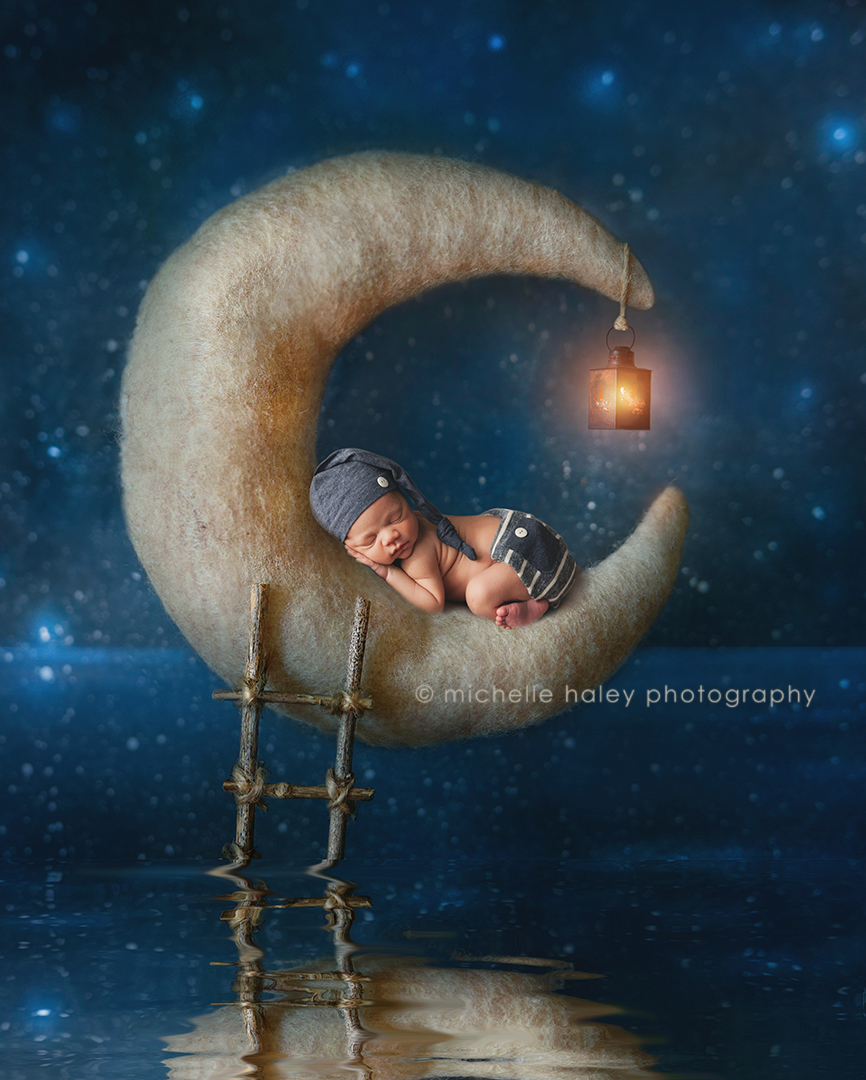 I will try to share more examples here, but the possibilities are truly endless. Enjoy!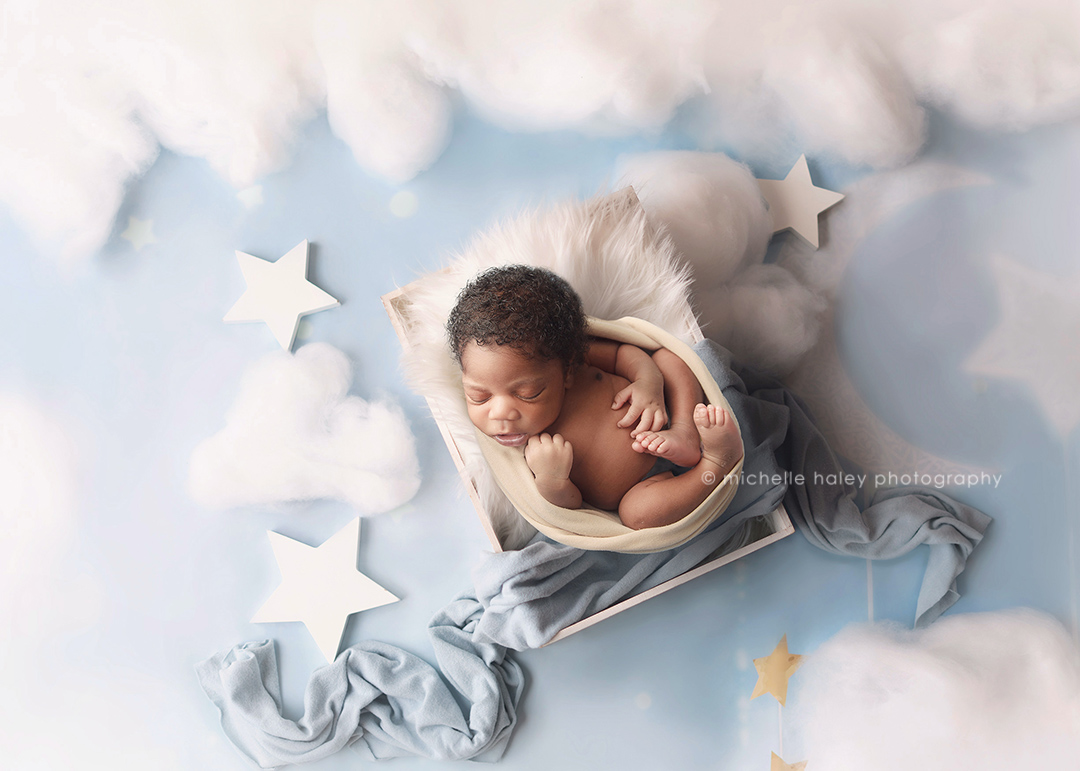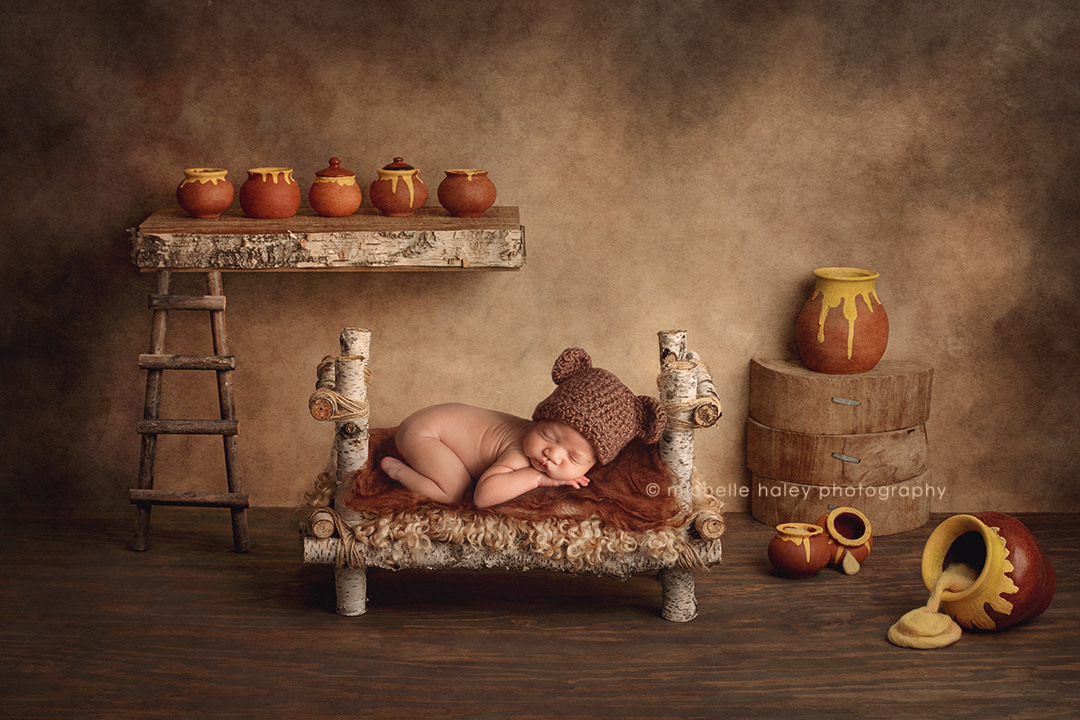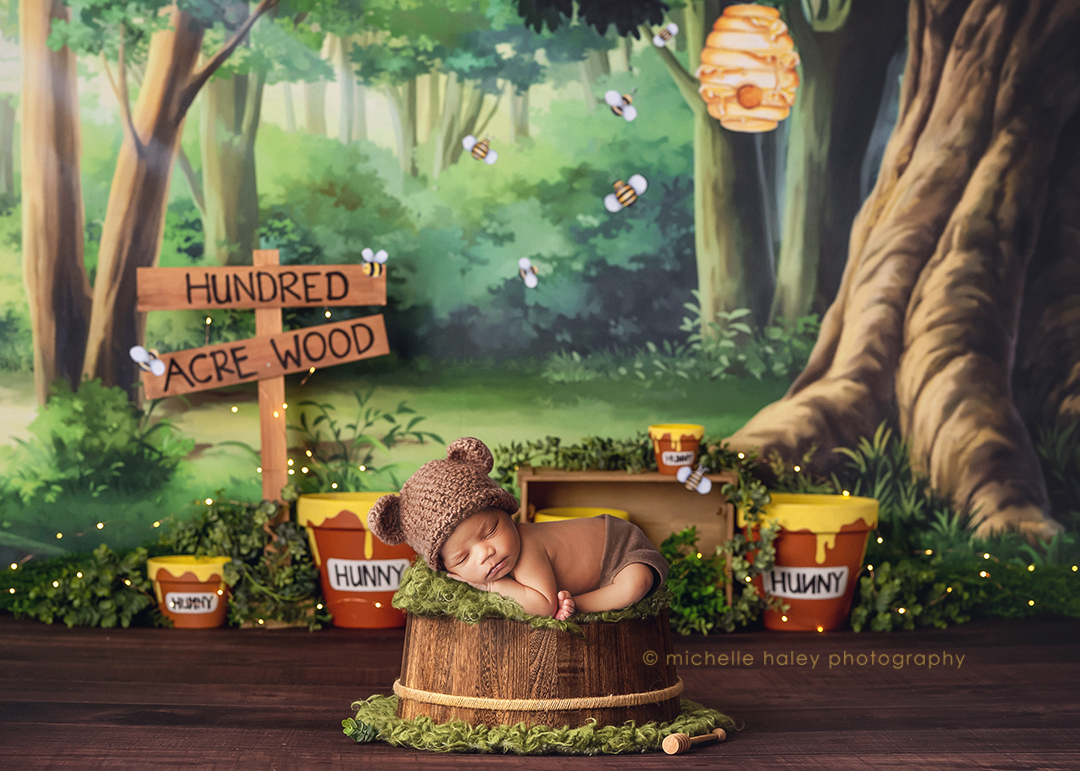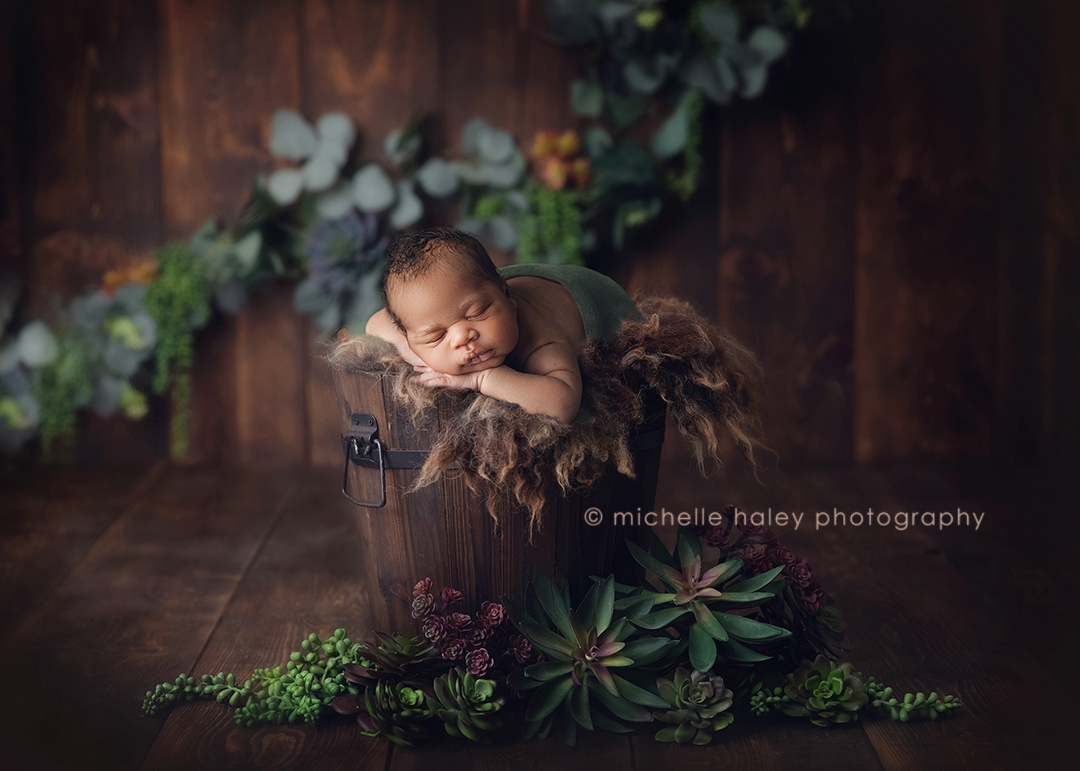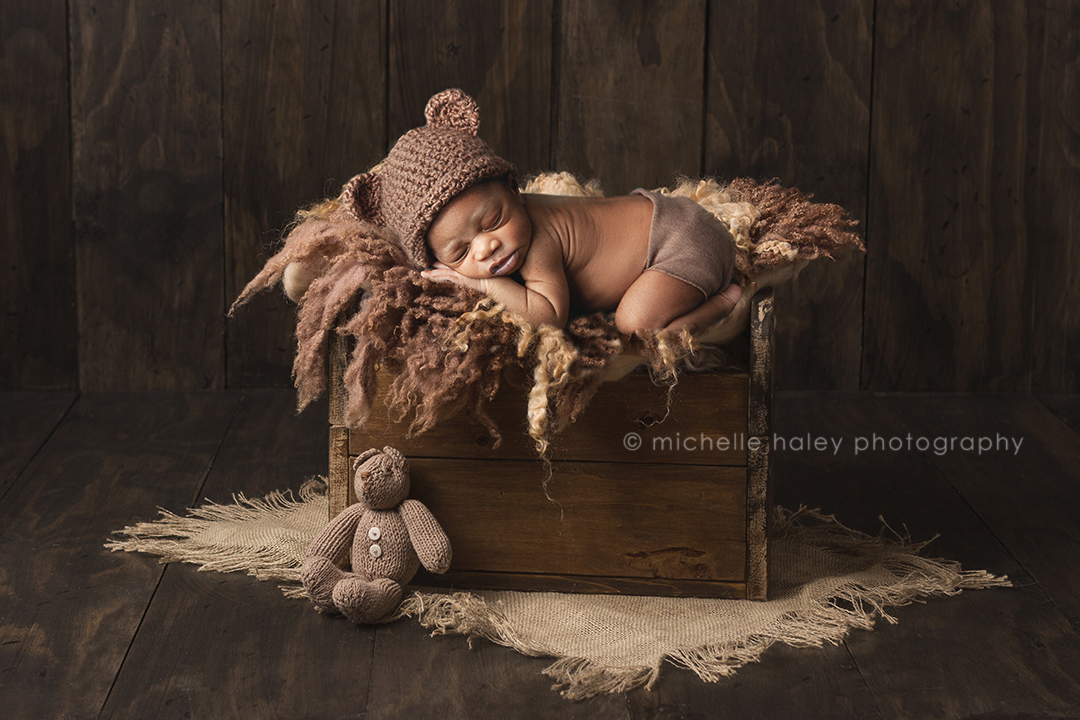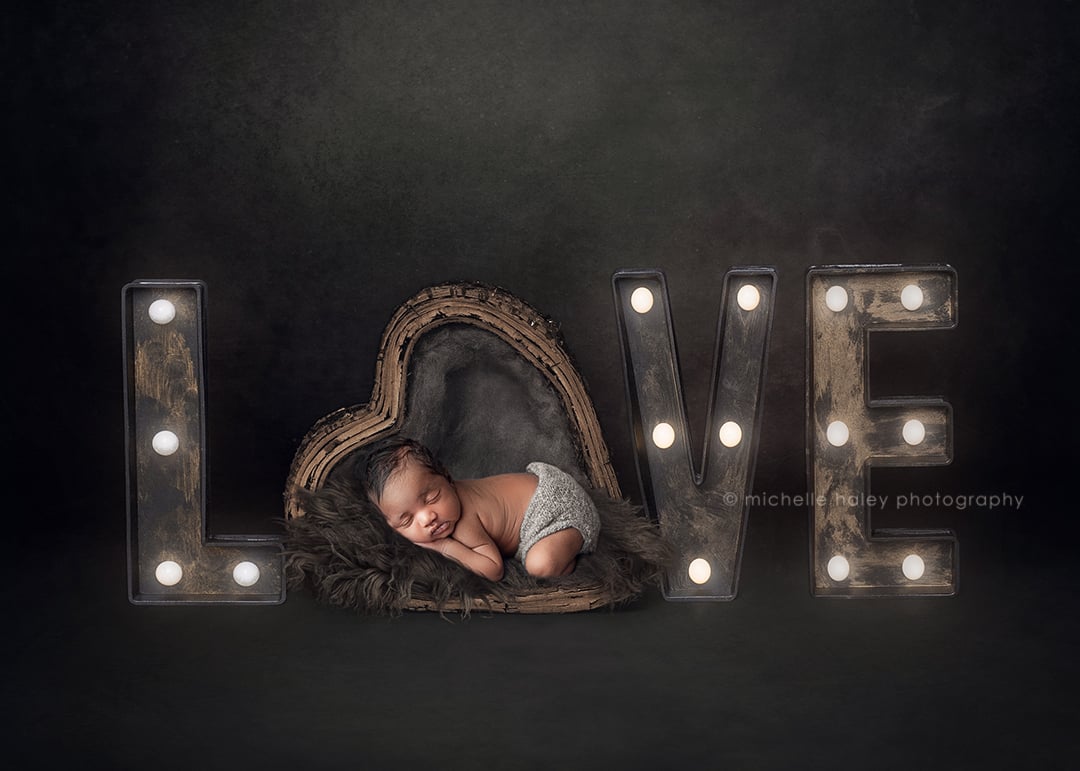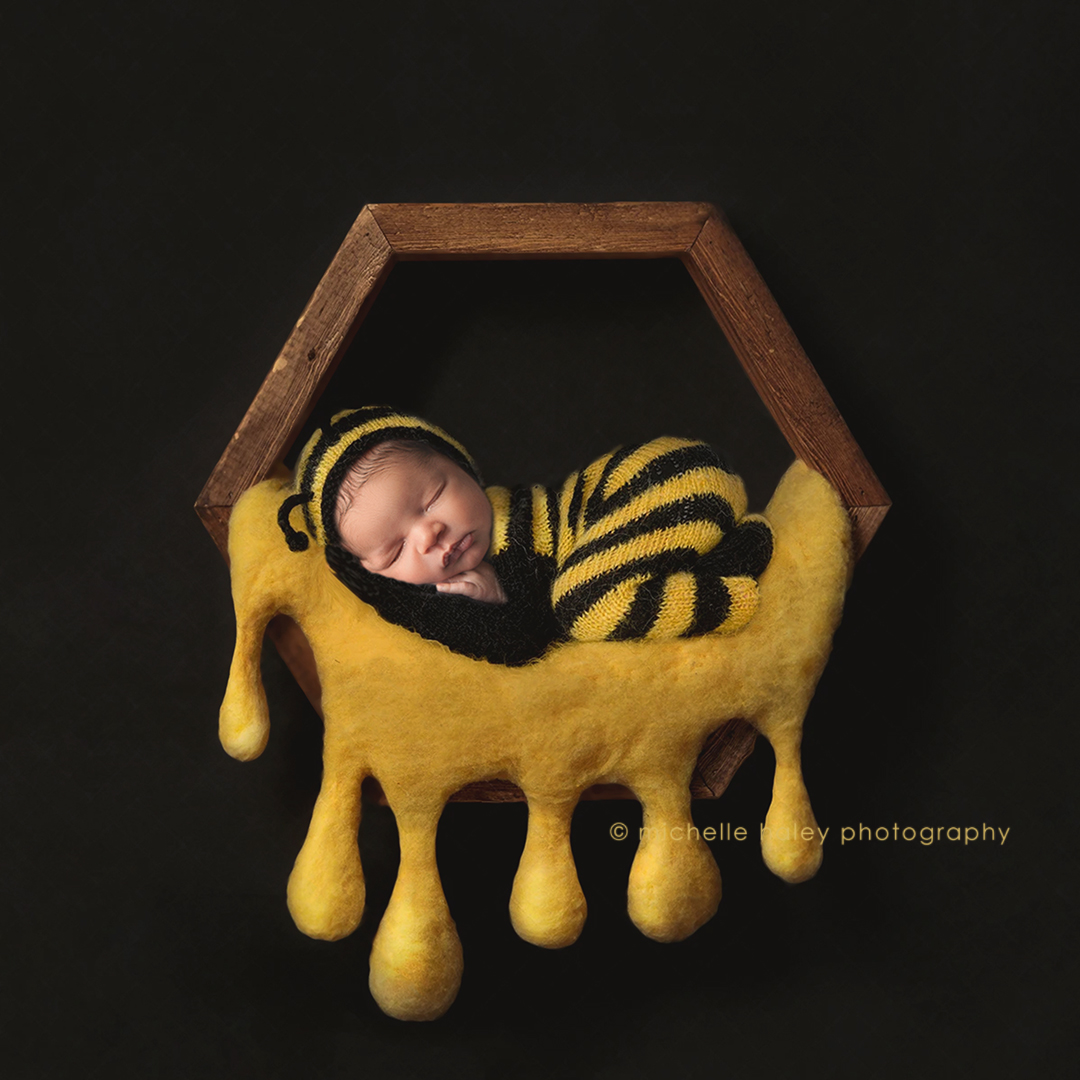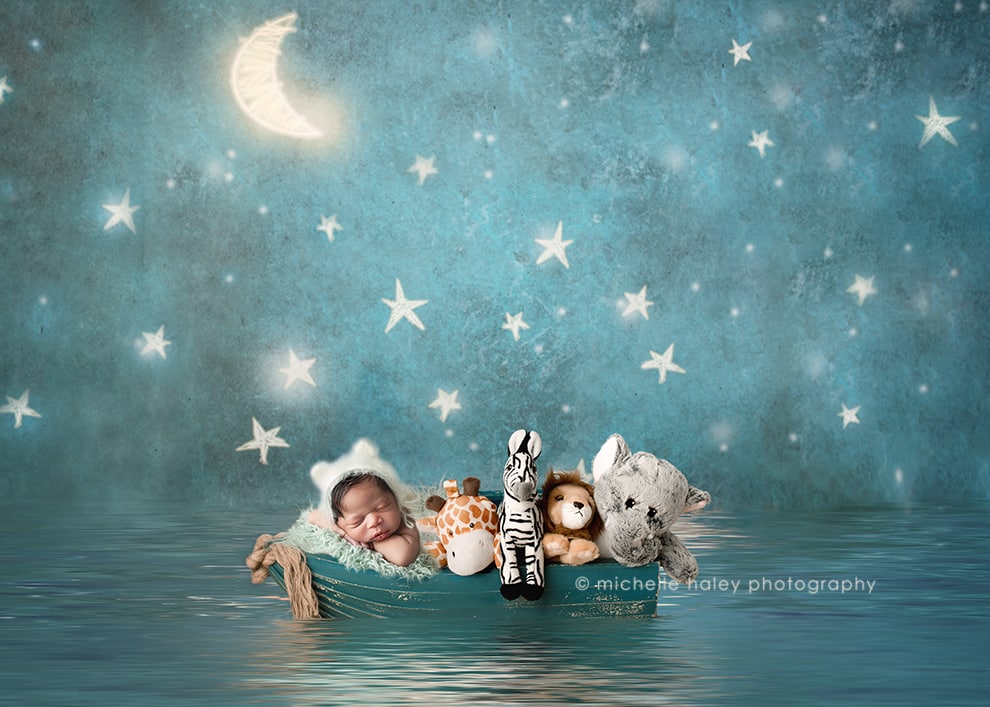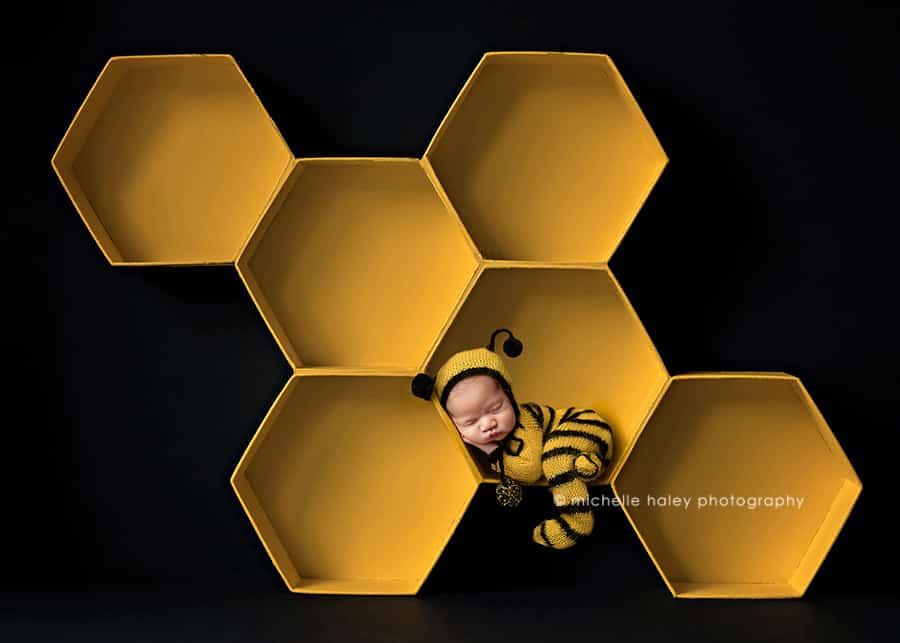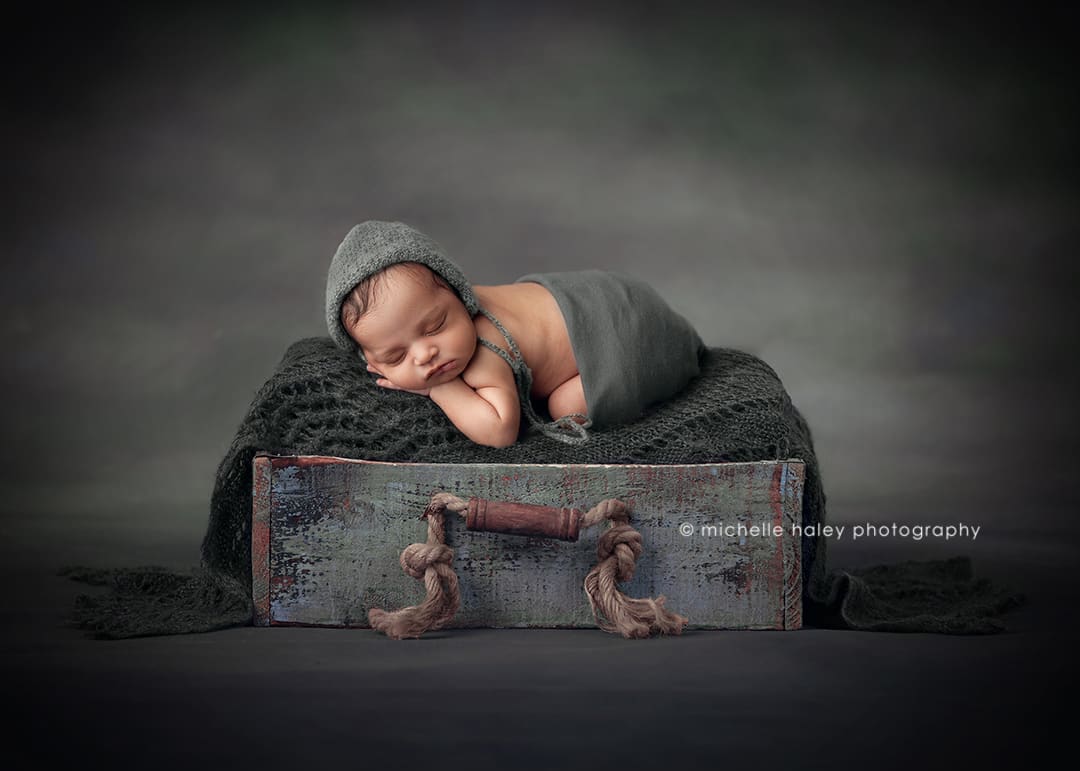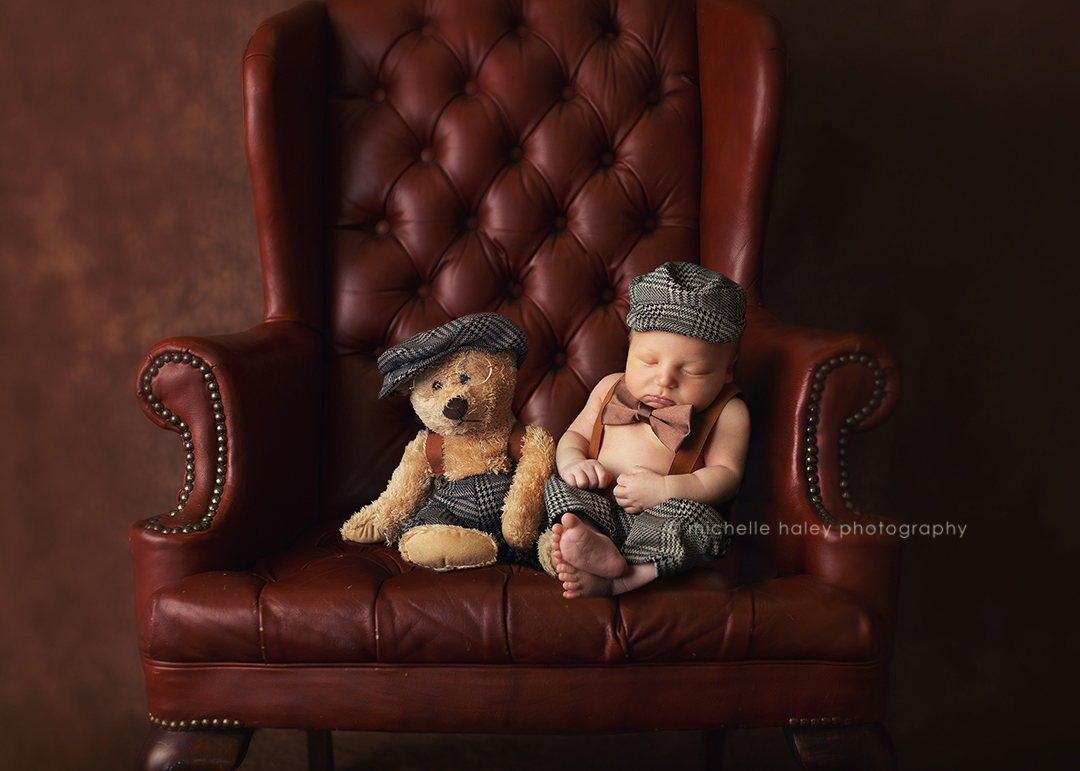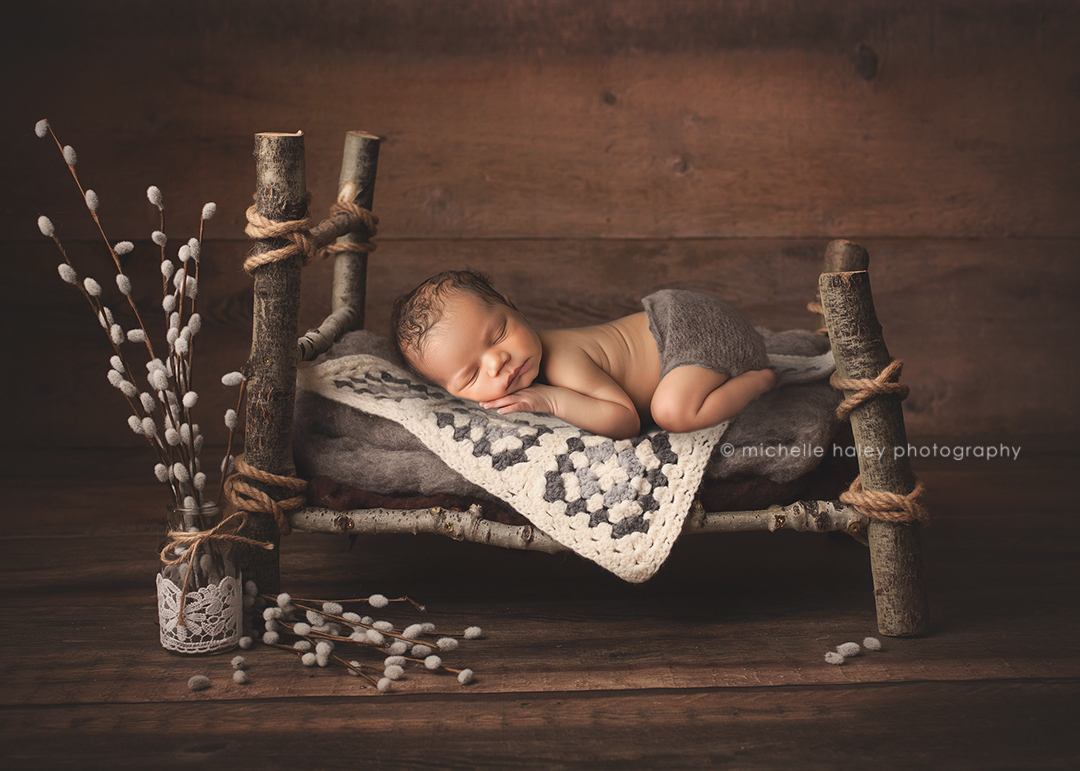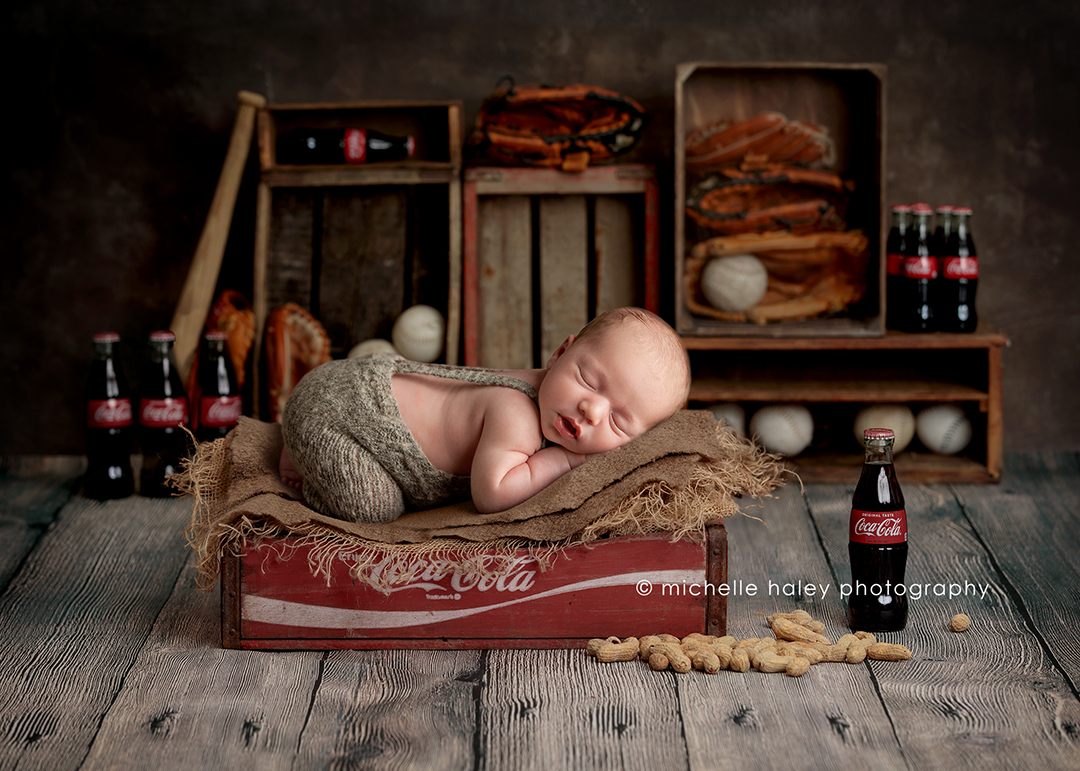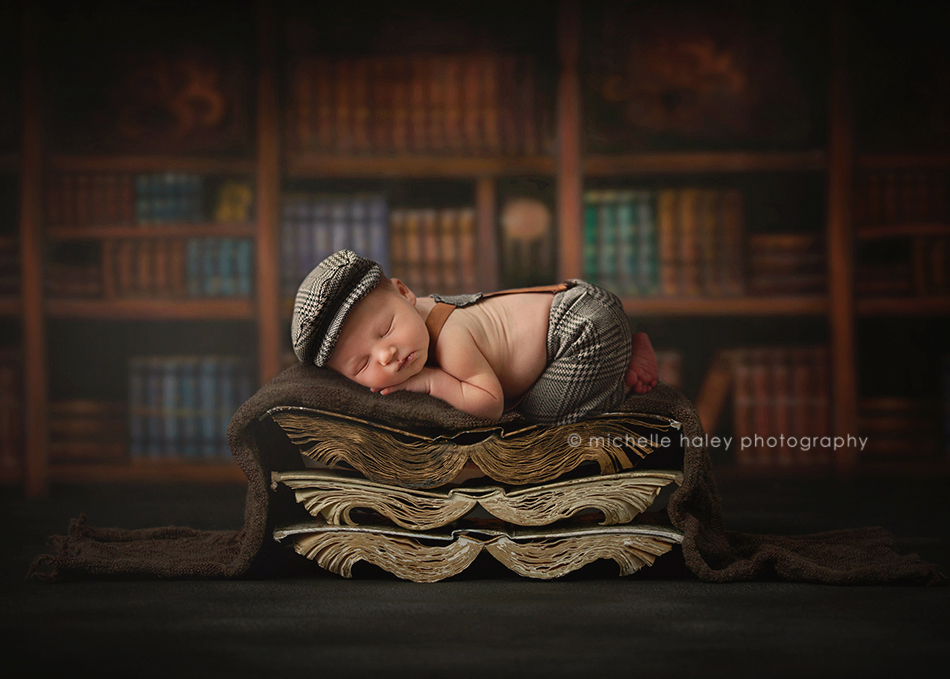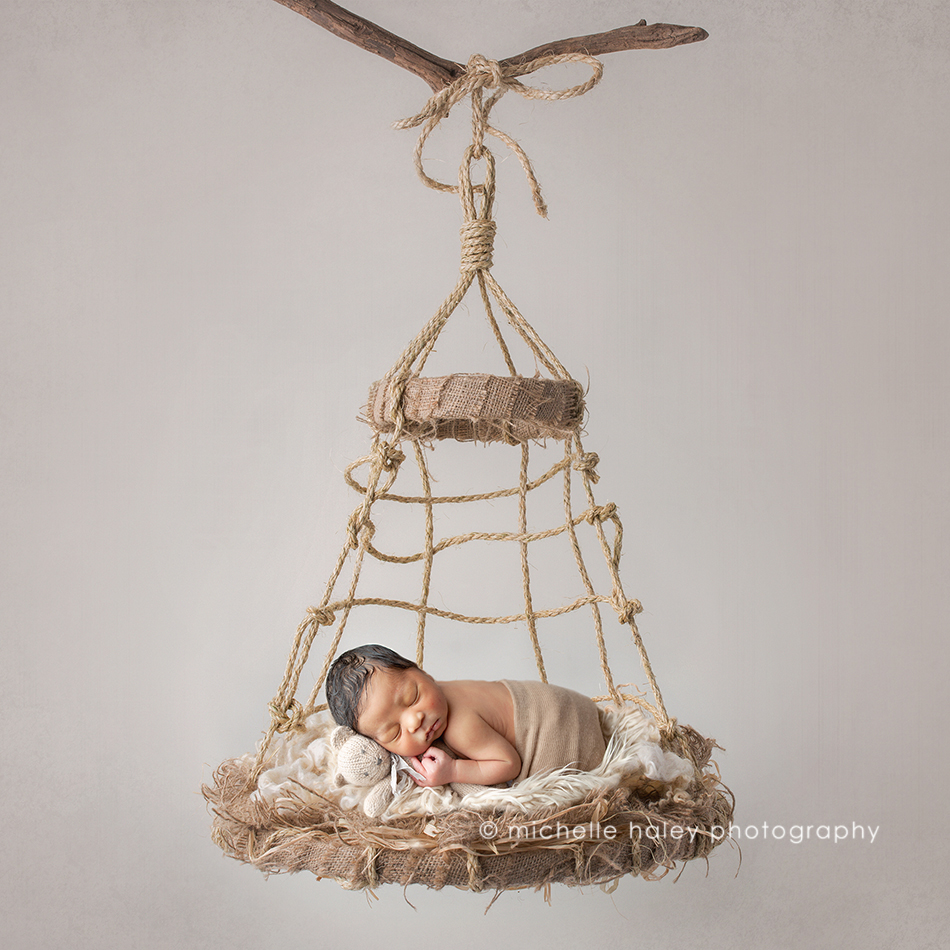 To schedule your newborn's session, please reach out to me before baby arrives to ensure availability!